Ruselprom Electromash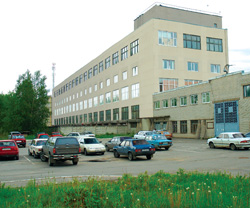 NPP Ruselprom Electromash is a part of Ruselprom Group, it carries out a full range of research, production and testing works on production of digital excitation systems. Ruselprom Electromash is equipped by most advanced equipment and technologies for design, installation works and testing of ready products.
This is a list of equipment used at the plant:
System for standard and fine-pitch components produced by EXPERTFP ESSEMTEC (Switzerland).
Conveyor furnace of convection melting GF-12 PS (USA).
Ruselprom Electromash designs and produces digital static and brushless excitation systems for synchronous generators and motors designed for operation with exciters of all kinds.
List of manufactured products:
Static systems:
Self excitation system for synchronous generators (STS-REM);
Independent excitation system for synchronous generators (STN-REM);
Self excitation system for diesel generators (STSDG-REM);
Excitation system for synchronous motors (VT-REM);
Control and adjustment system of high frequency exciter for synchronous generators (VCH-REM);
Brushless control and adjustment systems for synchronous generators, motors and compensators (BSV-REM);
Monitoring and diagnostic systems of synchronous machines (SM-REM);
Soft start equipment for high voltage motors (UPP-REM);
Protection devices for synchronous generators (ZG-REM);
All systems are equipped by ARV-REM digital regulator of new generation. The plant had introduced quality management system in the fields of design, production, supplies, commissioning, repairing and service maintenance of electrotechnical equipment
Main advantages of ARV-REM700 systems: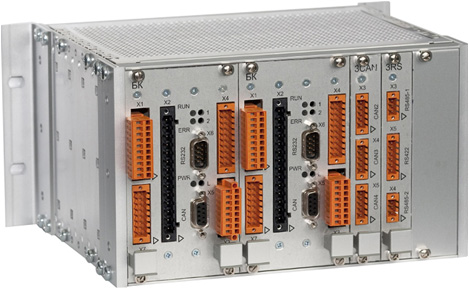 Instant response to changes into operation mode of synchronous motors. Modern high performance automatic regulator on the basis of industrial controller INFINEON (Infineon Technologies AG).
Reliable in control. Use of traditional keys and analogous together with sensor terminal control.
Improving sustainability of energy system. ARV-REM 700 digital regulator meets requirements of JSC SO EAS and is recommended for installation at power facilities in Russian Federation.
Unique testing site. Electrodynamics model allowing to conduct testing of ready equipment with loads staring from normal to overloads. Full compatibility with existing control systems.
It is possible to turn it on with use of any of industrial protocols like Profidus, ModBus, CAN Open, Devise Net etc.
Engineering support at all stages of service cycle. Guaranteed operation during 25 years with minimal maintenance costs.
Unique system of thyristor monitoring. It allows to trace aging processes of thyristors and conduct their timely replacement, excludes or simplifies operations of regular maintenance, allows specialists to estimate remaining lifetime of equipment without its shut down what can prevent unexpected failure of equipment and all losses connected with that.
Неверный информационный блок
Перейти на сайт ЗАО НПП «Русэлпром-Электромаш»: www.ruselmash.ru