Our Products
Ruselprom Group offers more than 3000 product positions: wide product range of electric motors from 0,25 kW up to 20 MW, generators up to 280 MW, digital excitation systems, frequency converters, reduced current starters etc. There are strong designers and engineering divisions in our company and the high quality of our staff gives us opportunities to develop and offer to our clients both standard and customized products and solutions which perfectly match to individual customers specific requirements.
The product catalogue of the group
Many customers prefer to choose our electric machines in equipment such as air and water pumps, compressors, ventilators, crushers, ball mills, grinding mills, transport lines and conveyors, elevators, cranes and these machines operate in wide variety of production facilities across many different industries.
Ruselprom products are used in mining and metallurgy, oil & gas, electro and nuclear power plants, hydro power stations, industrial machinery engineering and manufacturing, green power technologies, civil engineering, shipbuilding and other industries ensuring the design, production and supply different electric machines and solutions for any particular application. We successfully work both with Russian and foreign customers. Our machines operate in 52 countries.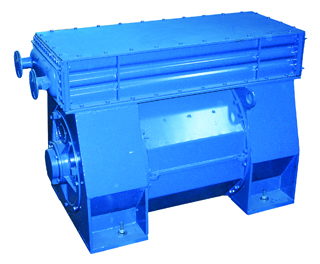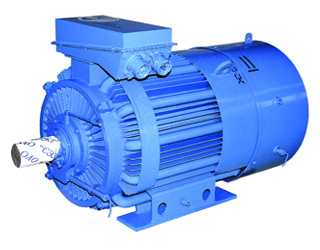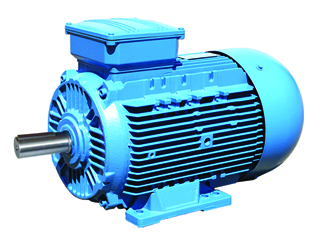 Ruselprom produces:
Low-voltage electric motors

General industrial applications
explosion-proof version
special purpose
Import substitution (CENELEC)

High-voltage electric motors

General industrial applications
explosion-proof version
special purpose

Generators

Explosion generators
Hydraulic generators for small hydropower plants
Diesel generators
Turbogenerators
Traction generators

Electrical machine control systems
Transformers and reactors
transport Power
Gearless elevators drive
Production on the series
Leningrad Electric Machines Plant produces the following products:
Induction squirrel cage electric motors, output of 200 kW to 5600 kW;
Induction slip ring electric motors, output of 200 kW to 5000 kW;
Synchronous electric motors, output up to 8000 kW;
Synchronous generators, output up to 10 MW;
Hydro generators for small hydro power stations, output of 100 kW to 250 MW;
Turbine generators, output up to 40 MW;
Ruselprom-Safonovo Electric Machines Plant (Ruselprom – SEZ) produces the following type of electric motors:
Induction squirrel cage electric motors, output of 132 kW to 2000 kW;
Induction slip ring electric motors, output of 110 kW to 1000 kW;
Synchronous electric motors, output of 132 kW to 2000 kW;
Synchronous generators, output of 165 kW to 2000 kW;
Induction explosion proof electric motors, output of 45 kW to 2000 kW;
Vladimir Electromotor Plant (VEMZ)
Vladimir Electromotor Plant (VEMZ) produces three phase induction electric motors, output of 5,5 kW to 315 kW, speed range is 500-3000 rpm. Products list includes general purpose induction three phase electric motors as well as their special modifications